Contemporary Design in the Italian Hills
In a picturesque corner of the Marche region, stands a private residence that embodies the masterful fusion of modern design and functionality, thanks to the Keradom tiles from the ARGILLE collection by Walls&More.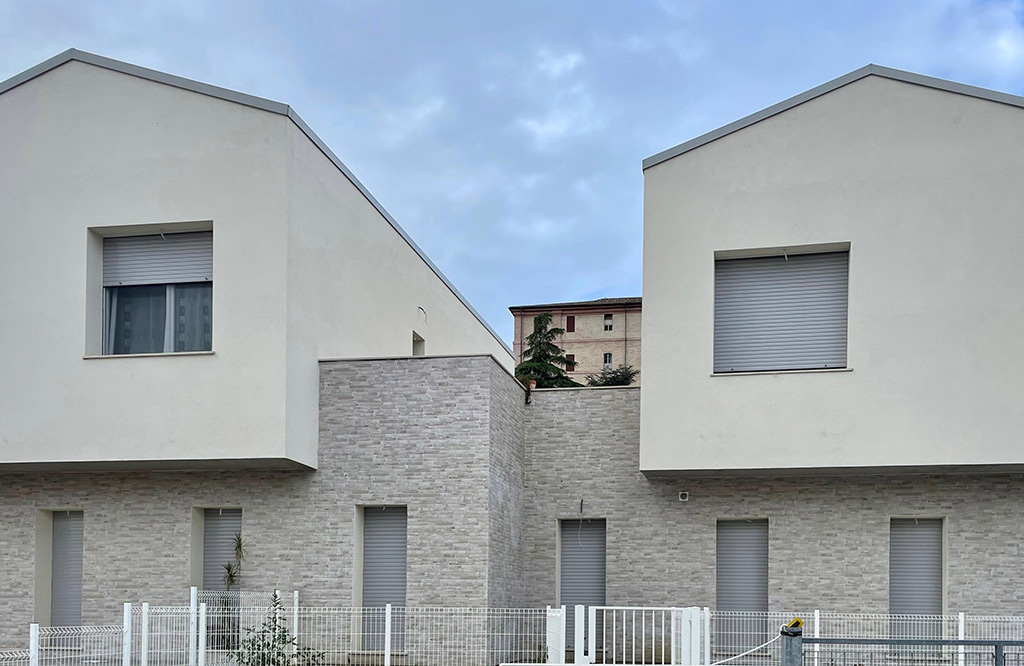 The decision to apply three-dimensional cladding on the lower part of the facade enhances the contemporary character of the two-module house, creating an unparalleled impression of modernity. The upper module appears almost suspended, imparting grandeur to the building. The Argille series, inspired by brick-faced wall, emerges as the unifying element between the avant-garde geometry of the structure and the surrounding landscape. The result is a residence that combines the utmost in contemporaneity with seamless integration into the natural context.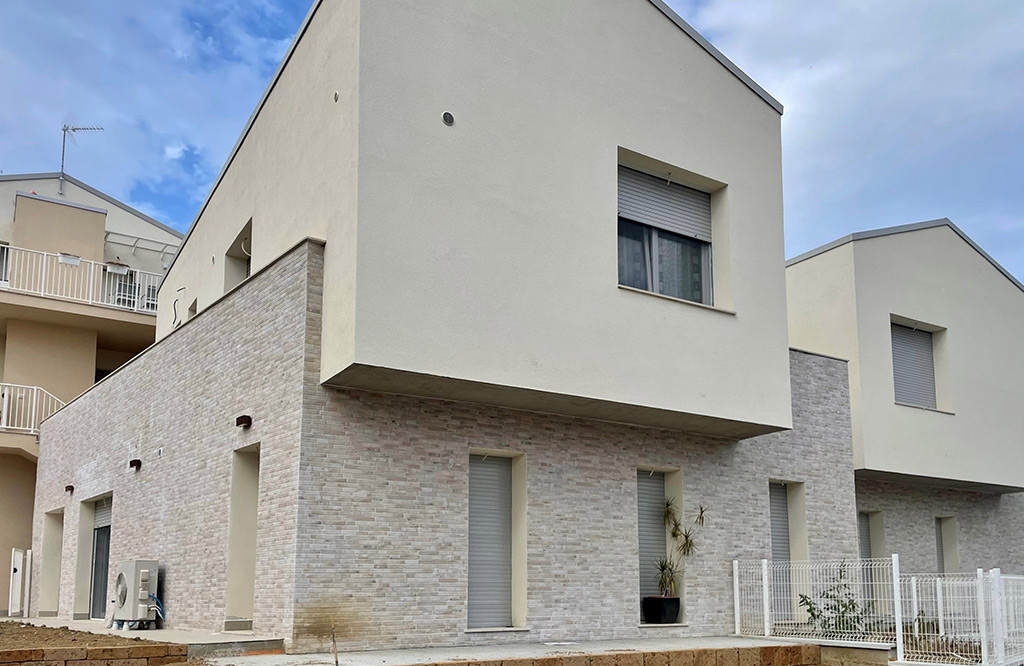 Beyond its visual impact, the strategic choice of W&M cladding reveals exceptional functionality. Commonly used to cover thermal insulation, these tiles boast mechanical resistance, acoustic response, weather resistance, ease of installation, and cleaning. No more stains and moisture forcing constant maintenance. Quality certifications further underscore their efficiency, ensuring durability over time.
Discover Argille's full range.