Enhancing Industrial Style with VOGUE Tiles
The new Doppio Malto in Salerno is the 35th restaurant of the chain in Italy and the 38th in Europe. Doppio Malto has redefined the concept of dining by placing their own production beer at the center stage, alongside a simple and genuine gastronomic offering. But what makes their venues even more extraordinary? The welcoming and informal style of furnishing, characterized by a modern and industrial design.
Drawing inspiration from industrial chic, Doppio Malto restaurants create a unique atmosphere. Exposed bricks, exposed pipes, stainless steel, and raw wood come together to create a rustic and contemporary ambiance. This style of furnishing, which combines industrial elements with vibrant colors, is known for its elegance and sophistication, and it is highly sought after, especially in commercial projects.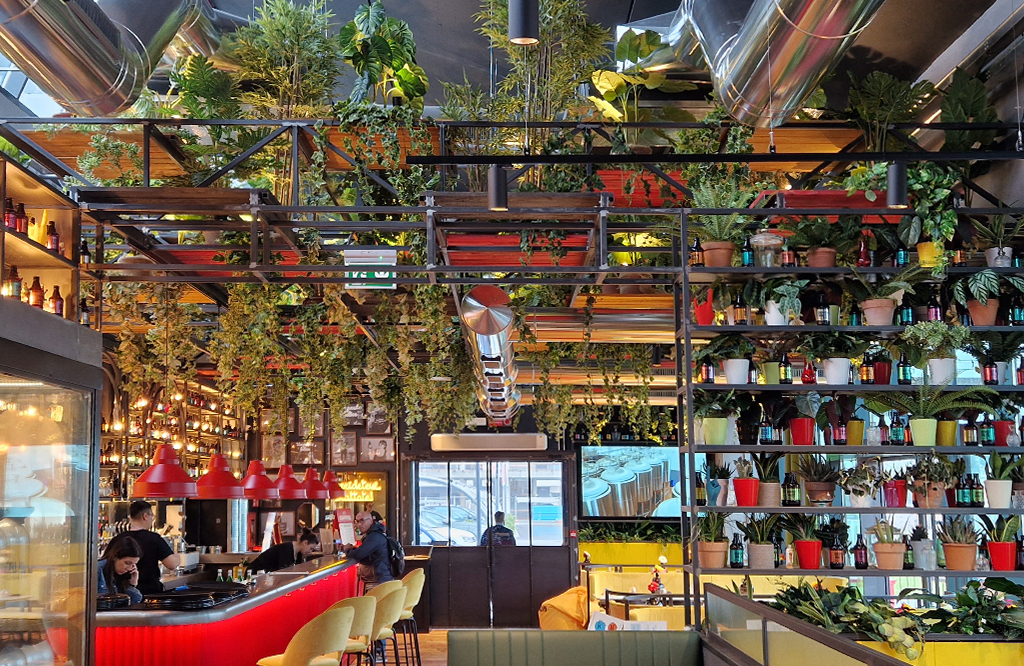 In this environment, the choice of tiles from the VOGUE collection by Self Style proves impeccable for
covering the walls of the chain's bathrooms and kitchens. The VOGUE collection offers an extraordinary selection of colors, such as VERDE VITTORIA used for the bathroom, VERDE SALVIA and NERO for the kitchen. The classic subway tile format shines in this style, while the colors and silky surfaces of the tiles add a touch of refinement to the space.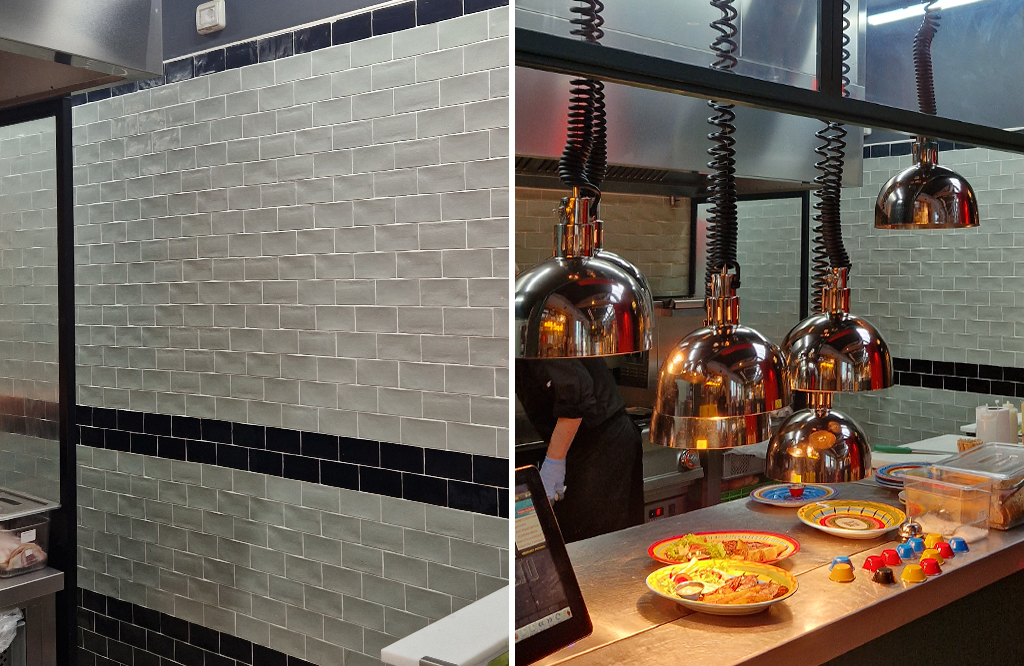 Industrial chic relies on the use of colors to create vibrant contrasts. The choice of furnishings in bold tones such as yellow and red infuses vitality and energy into the spaces. When combined with more neutral elements typical of industrial design, a dynamic and contemporary atmosphere is created. The VOGUE tiles, with their sophistication and mix of colors, seamlessly fit into this context, bringing refinement and modernity, thereby completing the unique atmosphere of Doppio Malto restaurants.