A sea of ​​colors in porcelain stoneware!
We are happy to present a project where warm Mediterranean notes enlive the interior design: our Oceani collection by Mac3 illuminates the walls of Lido Serapide, in this modern restyling by Ugo Moroni Design and Ricciola Arredamenti located on the seafront of the beautiful peninsula of Gaeta.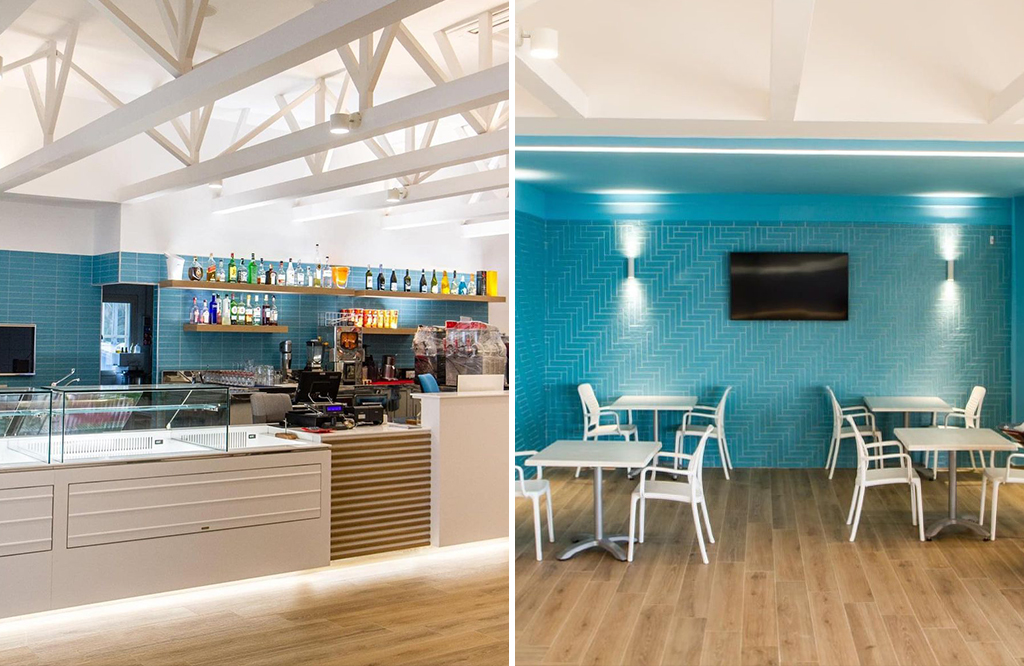 Laid with a dynamic and creative pattern, the Oceani bricks leads a story made up of breezes and waves, reflections that glitter on the water and sandy sea bottoms.