Dive inside colors on a sea-view terrace
From the sea shore of one of the most evocative Mediterranean corners, Keradom presents the complete restyling of a private residence with breathtaking view overlooking the Palmaria island. The designers, in symbiosis with a careful reinterpretation of the spaces, have played through the alternation of colors and materials to recall the territory's special features. The project reveals a clear inspiration from the iconic Portovenere facade's shades , which resulted in a modern apartment with a special sea taste.
The project, entirely made with Keradom's porcelain stoneware, features 6 of our collections.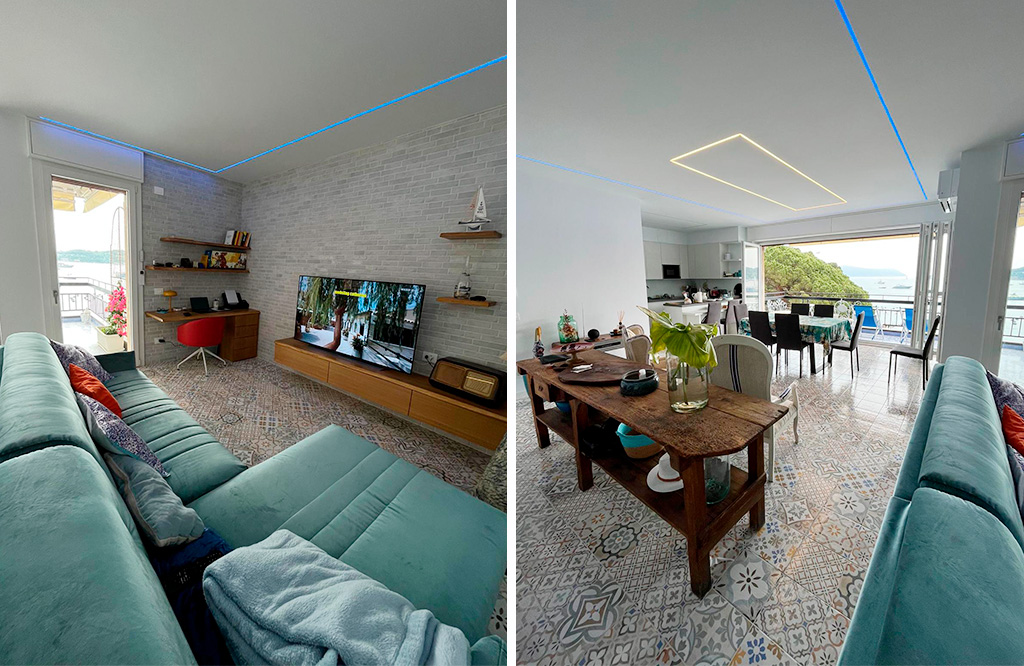 For the elegant open space area brightened by a large window, the unmistakable Mix Glossy decoration from the Oceani (Mac3) series was chosen as the main floor, flanked by a delicate wall covered with the Ghiaccio variant from the Dany (Walls & More) series. The use of the Mediterranea floor (Mac3) on the terrace is fantastic, where the 25×25 size r11 surface has been crushed and grouted to create an irresistible Mosaic effect.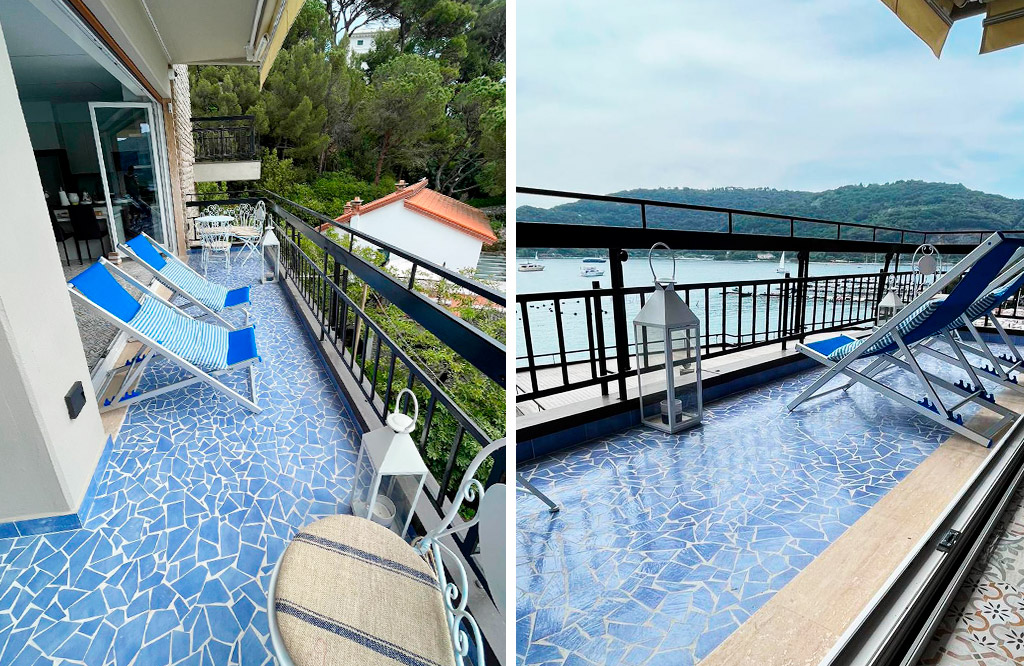 In the two bathrooms, the refined colors of the Self Style, MEMORY, CHIC and CRAYON BALLET ROSE collections dominate the scenes. A refined design that fully exploits the versatility of Keradom products and the high pairing potential of our three brands.
A project 100% Keradom style.